We are passionate about supporting Butte's Local Community.
Have you tried a GLOWGA class?
Glowga classes are a community fundraiser in which we give 100% of the proceeds back.
So far we have raised $6000 to give back. It is a fun way to come together for our community!!
In September 2020 we had a Tribe member, who was in an accident and could use a little help. We held 3 GLOWGA classes so we could still social distance and show our support. Any donation helped our cause, and if you bought a raffle ticket, you could join any class! All the prizes for the raffle were from local businesses!
In August 2019, we raised money for the Butte Out of the Darkness Community Walk. Each year, suicide claims more lives than war, murder, and natural disasters combined. We want to help change the conversation around mental health and put a stop to this tragic loss of life. This one event alone raised $345 from 1 class!
In October 2019, we hosted a Supply The School Inferno Hot Pilates Glowga Class. We encouraged clients to come dressed in school spirit and played a playlist of school-based songs. We accepted donations of money and school supplies. We also sold raffle tickets, with all the proceeds going to buy supplies for the schools.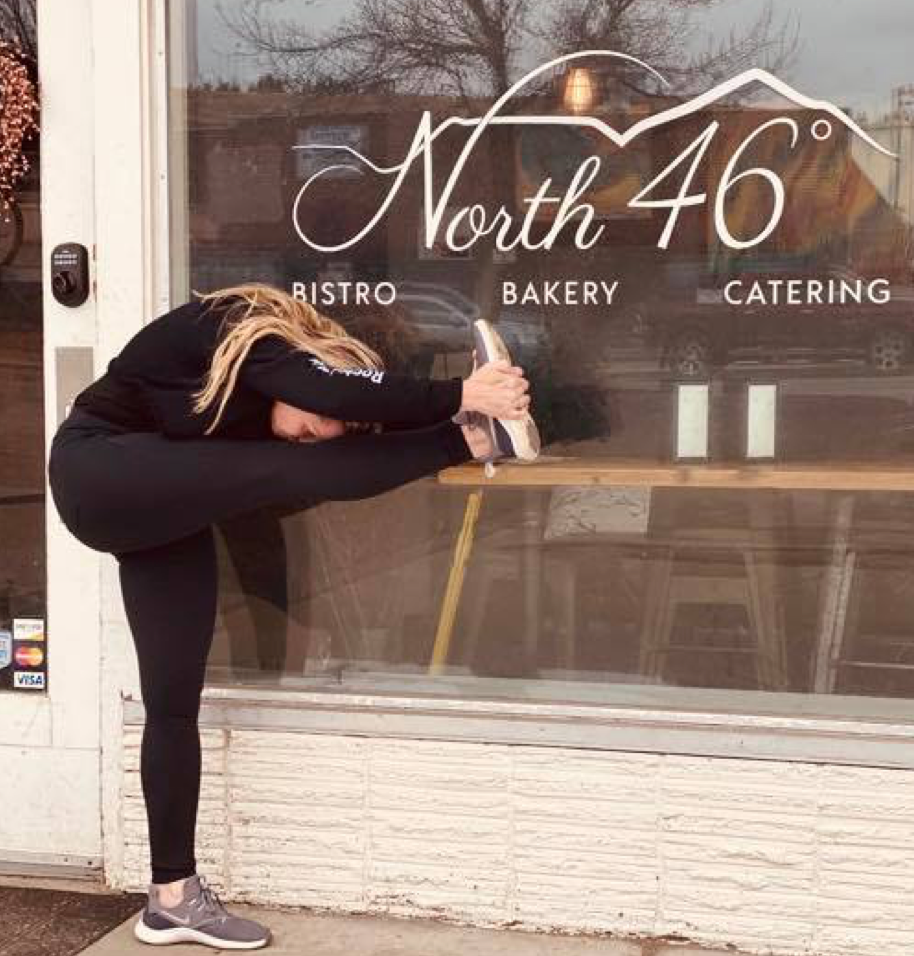 Never Under Estimate the Power of your Roots.
When Covid - 19 hit our community in 2020, we started to feel the effects within our family, and our community. The studio was shut down, and as a family of yogis, we started to miss not just our practice, but the tribe that comes along with it. Because of this, we wanted to bring our tribe together, as well as support the Butte Community. On social media, we challenged people to go around town and take pictures in front of their favorite local businesses. We were amazed by the results. We had almost 100 people submit photos to show the love of their local businesses. As Butte Natives, this community is so special in our hearts. We loved getting to see everyone come together virtually around town.
Check out some of our awesome yogis below, and where they went around town.
Our Friend Frankie Hall painted these wings outside of the Rooted Tribe Hot Yoga Studio. These wings are a beautiful addition to our space and a great photo moment either before or after class. If you take a picture don't for get to tag us! See some of our favorites below!