We offer a variety of yoga classes at our studio. We welcome any level of yoga practitioner. Whether it's your first time trying yoga or you're a seasoned practitioner we are here for you at Rooted Tribe Hot Yoga. 
Root Camp includes group workshops focusing on nutrition. Workshops will be held at rooted tribe hot yoga studio. Workshops also include the cost of 2 regular classes at the studio. 
We are always offering different events at the studio. We also love to go out into the Butte Community to teach classes as well. Interested in having us come to you or hosting a yoga event at the studio? Send us a message.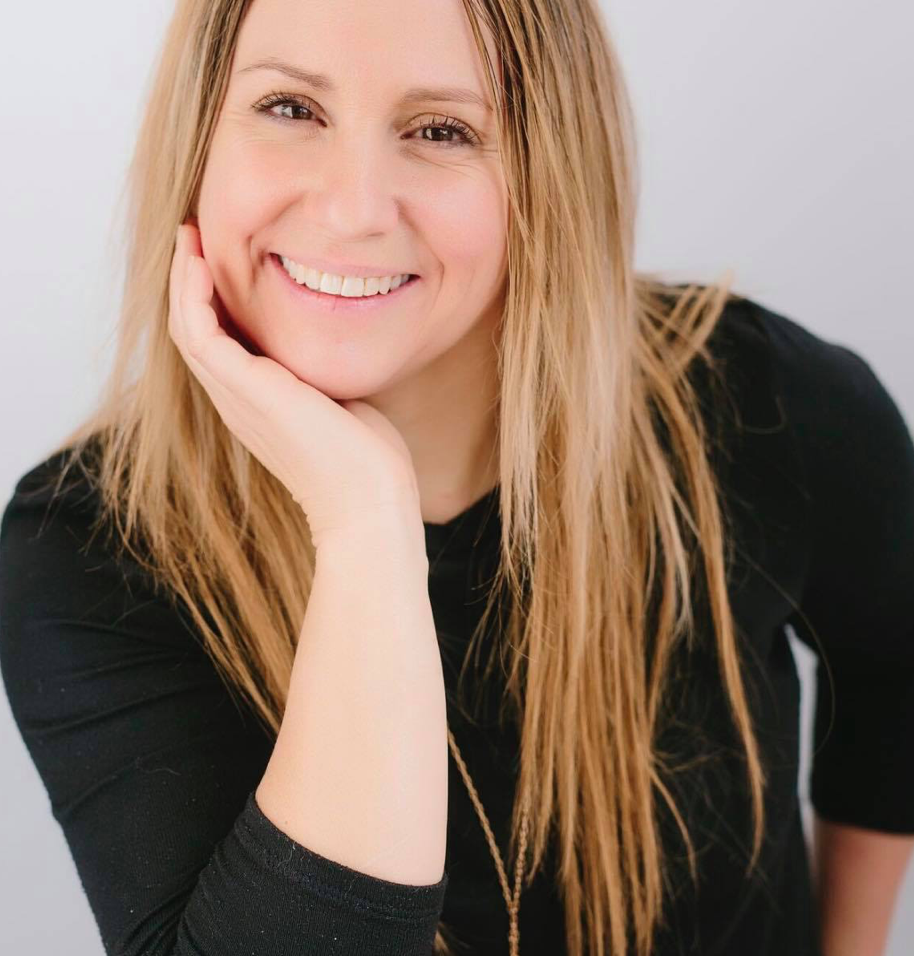 Hi there, my name is Tammy, and I am the owner of Rooted Tribe Hot Yoga. After practicing yoga for several years, I decided to begin teaching. I became a certified instructor in 2016 through Yoga Alliance. It was shortly after that, Rooted Tribe Hot Yoga was born. We at Rooted Tribe Hot Yoga strive to provide a positive environment to help people discover their true self, through movement, meditation, and a like minded community.
My personal passion involves the health and wellness industry. This passion has lead me to become a certified holistic health coach. I have certifications from The Institute Of Integrative Nutrition, Sanoviv, and the Functionalnutritionlab. We love to integrate the use of nutrition through our Root Camp classes. I believe that nutrition and knowing your body is just as important as a physical practice. This is why here are Rooted Tribe, we work to integrate everything the body needs. Check out our intro special or reach out with questions. From our entire team I want to say that we look forward to seeing you in the studio. Namaste
The question people always ask, is why the heat? The truth is though, that the benefits of hot yoga are much greater than just going to a regular yoga class. When people first start coming to yoga, they often feel too tight or not flexible enough to get into different poses. The awesome thing about the heat is, that it allows you to get your body warm without having to do the work. The heat will increase your flexibility allowing you to get into the poses much easier.
There are also included benefits of increased circulation, increased burned calories, decrease in risk of injury, as well as muscle toning, improvement in balance, and strength.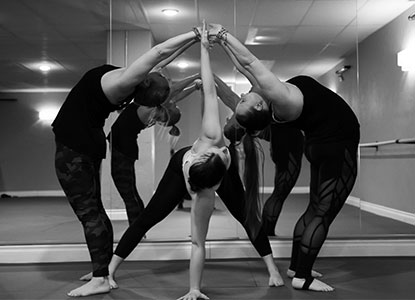 Have questions about hot yoga? Curious about hosting an event with us?
Send us a message and we will get in contact.
What our Clients are Saying
I love this space and the people. A true slice of heaven uptown.
Katie Brooks
Best workout EVER! Kris is amazing and so encouraging!!
Cindy Frey
It was clean and professional. I enjoyed it more than I would of though
Scott Aufderhar
Rooted Tribe is the best. Facility is beautiful and clean. Class times are varied and convenient. Location (uptown baby!) is perfect. TEACHERS are amazing!!!
Katie Green
I chose that 5 stars because I felt amazing after that class not only physically but mentally refreshed! It was like nothing else I've been before and definitely will be coming back AGAIN!! ❤️
Marissa Steele
I love Rooted Tribe Yoga. I feel awesome when I leave 100% of the time. I have recommended the studio to everyone I know in town already. Some folks are now members because of my spreading the word.
Cheyenne Crooker
The atmosphere, the people the challenge. Growth for mind, body and soul.
Megan O'Neil
What an absolute kick butt inferno hot Pilates class today! Thank you Kris!!     You and Tammy are awesome!! ??       Amazing instructors and classes!!   People should definitely give this a try.
Margi Liston
Love your studio!! So glad your weathering the storm. I will start coming more!!
Mary Darnell
I love the people at Rooted Tribe! Very professional and great atmosphere!
Heather Obrien
My husband loved the hot Hatha. He said it was so much more challenging than he expected and felt great afterward.
Raenelle Richardson
Rooted Tribe is so amazing to go to and has the most amazing teachers! highly recommended!
Cree Hoar
Because RT is the best place ever!
Katey White
love it and want to try the inferno yoga
Delaney Ivankovich
Tammy, Rochelle and Trinity are such great instructors
Brianne Mulvaney
Love everything about the Tribe! Great instructors, interesting classes, and that heat. So good!
Deb Penner